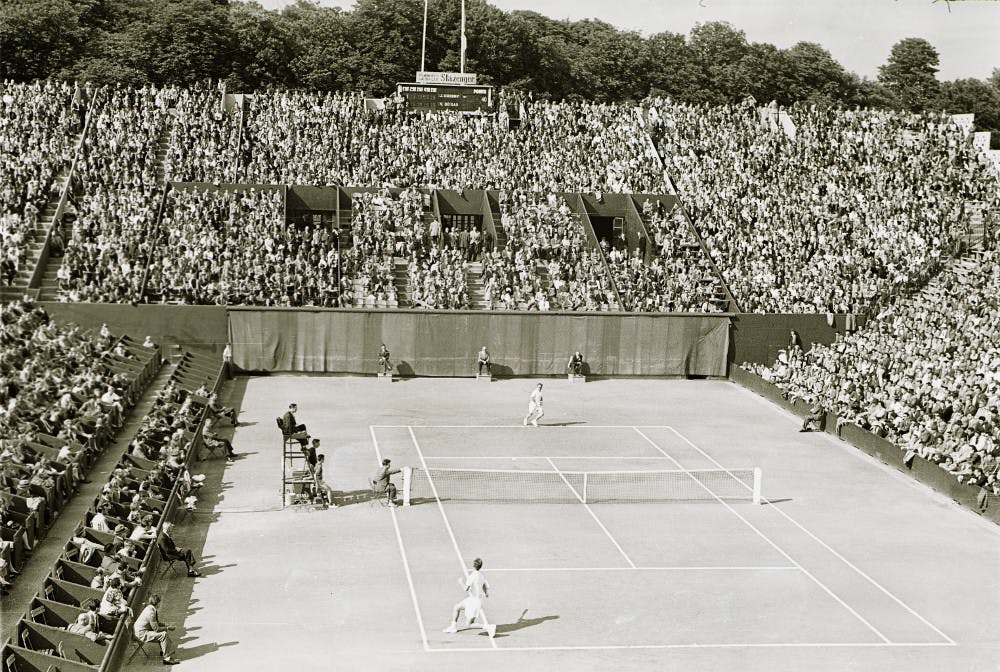 The 125th French Open, or Roland Garros is currently underway; a perfect moment for us to share both the history of the games as well as The Ross Art Group's wonderful selection of Original Vintage Posters done for this time-honored event.
The first French national tennis championship was held in Paris in the summer of 1891, and featured the best male competitors throughout the country. Six years later, women were allowed to participate, and the competition grew in popularity. In 1925, the French Tennis Federation made the decision to open the competition to players outside of France, and the French International competition was officially formed.
In 1928 the Roland Garros stadium, named after a famous French aviator, was built and thus sparked the now infamous debate over just what this competition should be called. You can read more about the politics of calling it The French Open vs. Roland Garros in a wonderful New York Times article here.
The French games have been played continuously since its start in 1891, with the only exception being 1940-1945 due to the French participation in WWII. In 1968, The French Internationals became the very first "open" Grand Slam; a term used to define a competition that includes both professional and amateur players.
Since 1980, Parisian Galerie LeLong has been in charge of finding the best artists to design advertising posters for Roland Garros. These wonderfully animated posters are a point of French pride and identity.
We, too, are proud here at The Ross Art Group to have a wonderful selection of Roland Garros vintage posters from across the years. Many are by well-known artists such as Walter de Maria, and all feature the fun and sunny vibe of tennis.